Online Statistics Tutor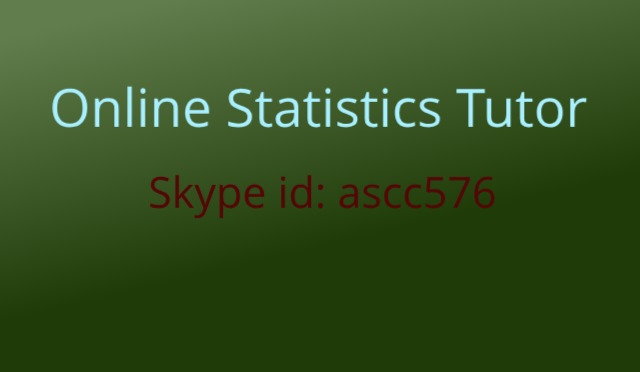 Introduction
Introducing the Best Online Statistics Tutor in Pakistan
Are you struggling with statistics? Don't worry, Surely Al-Saudia Virtual Academy will certainly help you.
Our Online Statistics Tutor in Pakistan is here to help you master this challenging subject.
Whether you're a student or a professional, our experienced tutor will provide personalized online sessions tailored to your specific needs.
With our tutor's expertise and dedication, you'll gain a solid understanding of statistics in no time.
Advantages of Our Online Statistics Tutoring:
Additionally, our online tutoring service offers numerous advantages. Firstly, you can access it from the comfort of your own home.
No more commuting or scheduling conflicts! With just a stable internet connection, you can connect with our tutor and start learning.
Furthermore, our flexible scheduling allows you to choose convenient time slots that fit your busy lifestyle.
Whether you prefer morning, afternoon, or evening sessions, we have you covered.
Dynamic approach
Moreover, our online tutoring platform provides a conducive learning environment.
Our tutor uses interactive tools and resources to engage you actively in the learning process.
You can ask questions, participate in discussions, and receive immediate feedback.
This dynamic approach fosters better understanding and retention of statistical concepts.
Our Excellent Track Record
In addition to the convenience and engaging learning experience, our Online Statistics Tutor in Pakistan has an excellent track record of helping students excel.
Our tutor has extensive experience and a deep understanding of statistics. They have successfully guided numerous students, enabling them to achieve top grades in their exams.
Furthermore, our tutor keeps up with the latest teaching methodologies and ensures that the content is relevant and up to date.
Get Solid Foundation in Statistics
Consequently, our students experience significant improvement in their performance and confidence levels.
They develop a solid foundation in statistics, which proves invaluable in their academic and professional endeavors.
Our online tutoring program equips you with the necessary skills to tackle complex statistical problems with ease.
Furthermore, our Online Statistics Tutor in Pakistan offers personalized attention.
They assess your strengths and weaknesses, allowing them to tailor the lessons to your specific requirements.
Whether you need help with probability, hypothesis testing, or regression analysis, our tutor will focus on the areas where you need the most support.
Affordable and Cost-Effective Service
Additionally, our online tutoring service is affordable and cost-effective.
We offer competitive rates without compromising on the quality of education you receive.
Investing in your education has never been this accessible and budget-friendly.
Flexible Scheduling
In conclusion, if you're searching for an online statistics tutor in Pakistan, look no further. Our experienced tutor, flexible scheduling, interactive learning environment, and personalized attention make us the perfect choice.
Gain confidence, improve your grades, and unlock your true potential with our Online Statistics Tutor in Pakistan.
Don't let statistics hold you back—embrace the opportunity to excel! Contact us today and embark on your statistical journey to success.
Contact Number: +92332-3343253
Skype id: ascc576