Online Statistics Tutor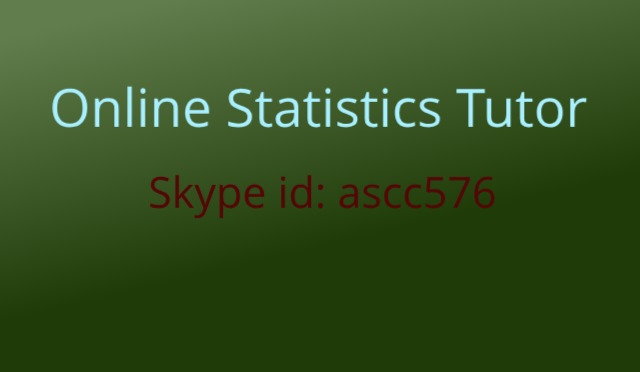 Research Methods With SPSS and Microsoft Excel
Online Statistics Tutor, Al-Saudia Virtual Academy, Pakistan First and The Largest Online Tutoring Academy offers Advance Statistics Courses such as Research Methods with SPSS and Microsoft Excel. Online Statistics Tutor Pakistan, Online Tuition Pakistan Saudi Arabia, Kuwait, Qatar, Bahrain, UK, USA, Canada, Australia, Norway, Singapore, Indonesia, Malaysia.
COURSE DESCRIPTIONS:
Students are introduced to the art science of solving Business Research problems and becoming better users of research. Topics include Research methodology techniques; formation of Research problem and research design, Measurement and Measurement scales, Method of data collection, sampling design, types of variables, interpretation of results and finally writing research reports. Various statistical tools will also be covered for data analysis, using SPSS and Microsoft Excel.
COURSE OBJECTIVE:
Our online course focuses on qualitative, qualitative and mixed methods research methodologies, identification of appropriate statistical tool for analyzing data. Students will acquire sufficient research skills and knowledge to identify and solve problems, draw conclusions, make inferences and create recommendations.
COURSE CONTENTS:
The Academy design the course according to the syllabus and need of Research Methods studying in many colleges and universities. This will cover almost all syllabus for Research Methods course in UK, USA, Australia, Pakistan and other countries around the globe.
I. What is Research? Research Methodology: An introduction
II.Formulation of Research Problems
III.Research Design and APA 6 formatting
IV. Method of Data Collections
V. Survey Research
VI. Measurement and Scaling Techniques
VII. Sampling Design and Submission of Mid
VIII. Types of Variables
IX. Research Report Writing
X. Sampling procedures and Research Types
XI.Quantitative Research Methods
XII. Use of SPSS for Data Analysis