Online Tutor Saudi Arabia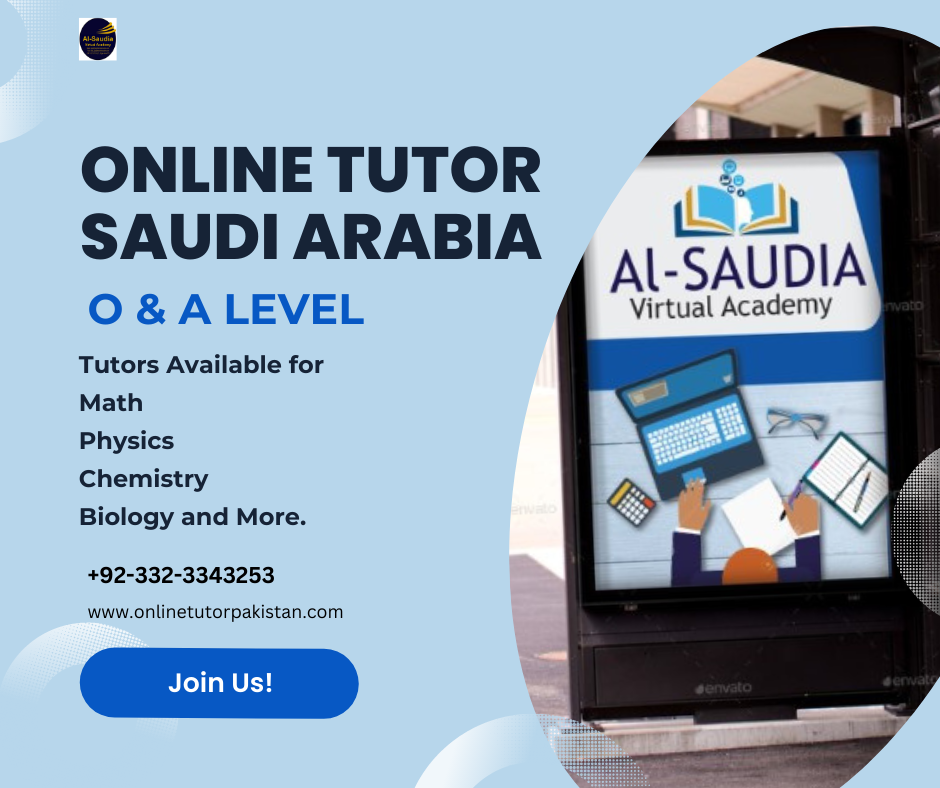 Enhancing Education: Online Tutoring in Saudi Arabia
Al-Saudia: The largest and well known Online Tutor and Tuition Academy of  Saudi Arabia, Online Tuition Saudi Arabia.
Online tutoring is revolutionizing education in Saudi Arabia. With improved accessibility and convenience, students can now connect with expert tutors from anywhere.
Personalized learning experiences cater to individual needs, promoting better understanding and academic performance.
A wide range of subject expertise ensures comprehensive support for various disciplines.
Interactive and Engaging Learning:
Interactive tools and collaborative platforms engage students in active learning, encouraging critical thinking.
Geographical barriers are overcome, enabling students in remote areas to access quality education.
Online tutoring is empowering Saudi Arabian students, unlocking their potential and paving the way for academic success.
Personalized Learning Experience:
Al-Saudia Virtual Academy tutoring platforms in Saudi Arabia leverage advanced technology to deliver personalized learning experiences.
Students can receive individual attention from our tutors, enabling them to focus on areas where they need additional support.
Also, Tutors can tailor their teaching methods and pace to match the learning style of each student.
This personalized approach fosters better engagement, deeper understanding, and improved academic performance.
Diverse Subject Expertise:
Through ASVA, students in Saudi Arabia gain access to a vast pool of tutors specializing in various subjects.
Whether it's math, science, languages, or test preparation, students can find qualified tutors who can cater to their specific needs.
The accessibility, convenience, personalized learning experiences, diverse subject expertise, and interactive learning environments offered by online platforms contribute to the academic success of students.
As technology continues to evolve, the online tutoring landscape in Saudi Arabia will undoubtedly expand, empowering even more students to achieve their educational goals, irrespective of geographical constraints.
Expert Tutors for Commerce and Science Subjects
Furthermore, We provide expert tutors for subjects such as Math, Physics, Chemistry, Biology, Statistics, Accounts, Economics, ILETS, TOEFL, English Grammar, GRE, and IBA Test preparation.
Whether you need a private physics online tutor, a math tutor, or a chemistry tutor, we have you covered.
Our team of dedicated tutors is available throughout Saudi Arabia.
With Al_Saudia, you can receive personalized and comprehensive tutoring in the comfort of your own home.
Al-Saudia Virtual Academy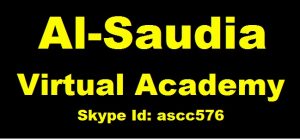 The Leading online Professional Educator
Importantly, The purpose of education is to foster intensive and critical thinking.
Furthermore, True education encompasses both intelligence and character development, ultimately aiming for the betterment of individuals.
Moreover, At Al-Saudia Virtual Academy, we are dedicated to preparing the next generation for the future and establishing a strong foundation for generations to come.
Online Math Tutor Saudi Arabia
Al-Saudia Virtual Academy in Saudi Arabia stands as a leading online education hub, offering premier Mathematics and Statistics tutors across the nation.
Our highly qualified online math tutors, adept in various curricula including IGCSE, GCSE, Edexcel, AQA, and Federal Board of Pakistan. They are known for their outcome-driven approach and extensive experience.
Notably, our expertise lies in Edexcel and Edexcel IGCSE, with a proven track record of excellent results achieved over the years. For more information, visit our page on Online Tutoring in Saudi Arabia.
Online Physics Tutor Saudi Arabia
As a prominent online tutoring service globally, Al-Saudia Virtual Academy operates around the clock, offering top-tier tutors for a variety of subjects. Especially Physics, Math, Statistics, Biology, and Chemistry.
Our excellence shines particularly in Physics tutoring, where our dedicated and outcome-focused tutors are proficient in different curricula.
Chemistry Tutor Saudi Arabia
Online Chemistry Tuition Saudi Arabia, Kuwait, Qatar, Doha, Bahrain and all over Middle East.
Tuition Saudi Arabia, is the leading online tutoring service in Saudi Arabia, We provide world best and well experienced online Chemistry, Math, Physics, biology and statistics tutors.
Bringing over 30 years of educational experience, Professor Fahad Ahmed leads the Chemistry Department at Al-Saudia Virtual Academy. He specializes in providing online Chemistry tuition services in Saudi Arabia.
For Detail Visit:
Online Tutor Saudi Arabia
Note: For Similar Topics Visit Our Blog