Learn Online Web Development
Learn Online Web Development with expert professional, Online Tuition Pakistan is a website that teaches you a practical and useful Flash for designers and web developers.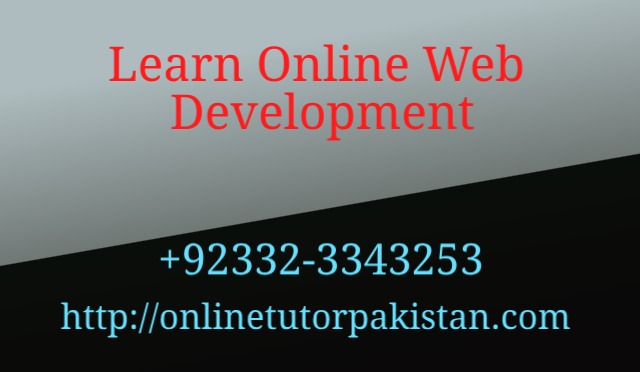 We seek to present exceptional, noteworthy tips, tutorials, and resources that the modern web professional will appreciate.
Our aim is to provide world best online tutor not only in web designing but also in other academic subjects like math, physics, chemistry, biology, statistics and other.
We offer online classes from grade 2 to master degrees.
For trial session call us at: +92332-3343253
or add our Skype: ascc576.
for further detail visit any of the following websites:
Online Tuition Pakistan
Online Tutor Pakistan
Online Tutor Saudi Arabia
Online Tutor Australia
Online Academy Pakistan
Pakistan Online Tuition