Online Tutors Registration Tutors Jobs
Online Tutors Registration Tutors Jobs, Tutors required, Find and Search teachers.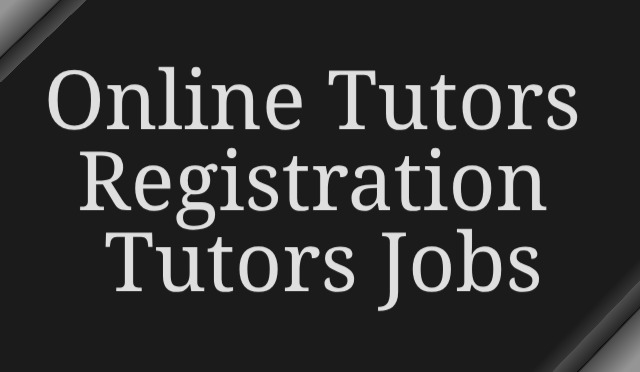 Online Tutors Registration – Register With Al-Saudia
Al-Saudia Virtual Academy announce new teacher registration for the year 2015. Thousands of students are waiting for you all around the world, Al-Saudia Virtual Academy, Online Tutor Pakistan provides tuition for different level and curriculum. Number of students and parents contact us on a daily basis, we provide you a solid platform to get your tuition at your home.
The method is very simple:
Sent us an email: info@pakistanonlinetuition.com with you CV.
Give us your contact number and Skype id.
After going through your qualification and experience we call you take a demo, if you are according to our level we send you a registration form. Fill it correctly and submit it through email with registration fee, which is according to the level you want to teach.
Teachers are required for 
Mathematics
Science
Biology
Chemistry
Physics
Statistics
Accounts
Economics
Business English
Literature
Finance
Psychology
Biochemistry
Human Sciences
Engineering Subjects
Medical Subjects
Business Studies
Genetics
Pharmacy
Microbiology
Computer Studies
Languages (Arabic, English, Russian, Chinese, Norwegian, Deutsch (German) etc)
We offer classes for all curriculum Edexcel, I.G.C.S.E., G.C.S.E., A.Q.A. I.B. f 10 and K 12,  Federal Board, Karachi Board, American curriculum of different states, Australian curriculum, Canadian and especially Cambridge system.
Special courses like GED, G.R.E., SAT, GMAT, M.CAT, E.CAT, B.CAT and different aptitude tests.
Al-Saudia Virtual Academy is the one and the only online Academy provides online tutoring for toddlers to Master level students.
Specially designed classes for toddlers and junior students are conducted by well trained and well experienced Junior level teachers with experience of decades to handle such age groups.
Online Tuition Pakistan
Online Tutor Australia
Online Tutor Saudi Arabia
Note: Direct call without sending CV and S.M.S inquiries cannot be treated well and may cause your application rejected. First send your application with CV through email.