Online Tutors Registration Tutors Jobs
Streamline Your Teaching Career with ASVA Teacher Registration
Discover the benefits of ASVA teacher registration and take your teaching career to new heights. Explore the seamless registration process and gain access to a range of professional development opportunities. Join ASVA today!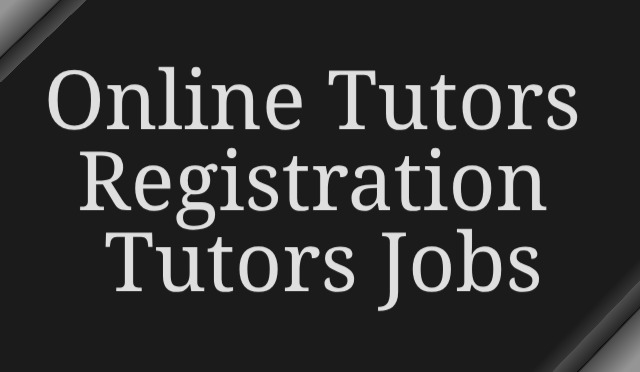 Introduction:
Are you an aspiring teacher looking to enhance your professional development and unlock a world of opportunities? Look no further than ASVA teacher registration.
By registering with ASVA, you can enjoy a host of advantages that will elevate your teaching career. In this blog post, we will delve into the seamless registration process, highlight the benefits of joining ASVA, and shed light on the abundant professional development resources available.
Firstly, ASVA offers a user-friendly registration process, ensuring a hassle-free experience for aspiring teachers. The online platform provides a streamlined interface, allowing you to create your profile, upload relevant documents, and submit your application with ease. Furthermore, ASVA offers prompt support and guidance throughout the registration process, ensuring that you receive the necessary assistance whenever required.
Moreover, by becoming an ASVA registered teacher, you gain access to a plethora of benefits. ASVA provides a trusted platform for connecting with educational institutions seeking qualified teachers, expanding your employment opportunities. Additionally, ASVA offers a range of professional development resources, including workshops, webinars, and conferences, to help you stay updated with the latest teaching methodologies and advancements in education.
Additionally, ASVA offers a vibrant community of educators where you can network, collaborate, and share best practices. Engaging with like-minded professionals enhances your teaching skills and fosters continuous growth. Moreover, ASVA organizes exclusive events and forums where you can exchange ideas and gain valuable insights from experienced educators.
Conclusion: In conclusion, ASVA teacher registration offers an array of advantages to educators, empowering them to thrive in their teaching careers. With a seamless registration process, a wealth of professional development resources, and a supportive community, ASVA equips teachers with the tools they need to excel. So why wait? Join ASVA today and unlock a world of opportunities for your teaching journey.
Call us at: +92332-3343253