Learn Urdu Online
Learn Urdu Online with expert Urdu teachers.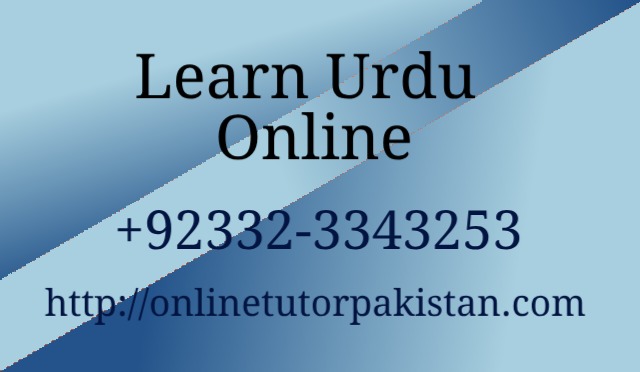 It has been always a great pleasure to put over efforts for the students who want to save time and money, therefore we have initiated this very for those students who wanna be success in future.
"If you have knowledge, let others light their candles at it".
Expert and well educated Urdu tutors available.
Special classes for those interested to learn Urdu.
For a trial lesson call at +92332-3343253
or add our Skype id: ascc576
For further detail visit our websites:
Online Tuition Pakistan
Online Tutor Pakistan
Online Tutor Saudi Arabia
Online Tutor Australia
Online Academy Pakistan
Pakistan Online Tuition