Online Tutor Karachi Pakistan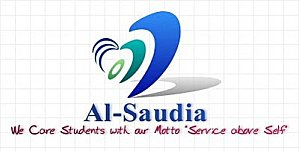 Welcome to ASVA, the best online tutoring service in Karachi Pakistan. Our expert tutors are highly educated, experienced, and dedicated to delivering results.
Proficient in Various Subjects, Serving Students Globally
Additionally, with proficiency in various subjects such as Maths, Physics, Chemistry, Biology, Statistics, Economics, and Accounts, our tutors have successfully taught professionals in esteemed colleges, schools, and universities.
Moreover, We cater to students from different countries all around the globe. Join us for a seamless online learning experience.
Commitment to Quality Education
Furthermore, since its inception, ASVA has been unwavering in its commitment to delivering top-notch online education.
At Al-Saudia, we prioritize quality and hold the belief that teaching is not just a profession, but a true passion.
Excellent Online Tutoring Services in Pakistan
Moreover, our Virtual Academy excels in providing outstanding online tutoring services in Pakistan for all subjects.
Also, We implement activity-based learning, a concept-oriented curriculum, and modern teaching techniques to ensure a comprehensive and engaging educational experience.
Round-the-Clock Expertise for Various Curricula
Moreover, our highly experienced and expert online tutors in Maths, Physics, Stats, Chemistry, and Biology are available round the clock to cater to students following G.C.S.E., Edexcel, Australian, American, and Canadian curriculum.