Learn Math Online
Learn Math Online with expert and well educated tutors.
Online Tuition Pakistan is the Interface of Pakistan's leading teachers' providing agency, serving different type of institutions throughout Pakistan.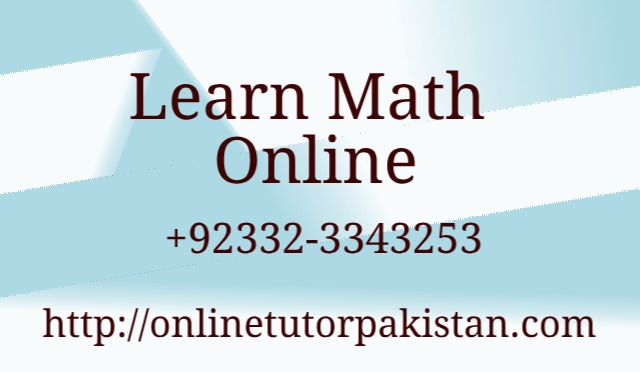 We are committed to the future of education. From the beginning we have designed our strategies to provide long term solutions to the teacher's shortage/availability crisis.
One of our key mission is to promote the teaching profession, and to attract people into it, or back to it as a career. We specialize in providing quality teachers as well as administrative staff, i.e. principal, administrator etc, to Schools, Coaching centers, Computer institutes, Colleges, English learning centers, Universities as well as tutors for private tuition.
We offer online classes for math, physics, chemistry, biology and statistics.
For trial lesson call us at +92332-3343253
or add our Skype id: ascc576
For further detail visit our websites:
Online Tuition Pakistan
Online Tutor Pakistan
Online Tutor Saudi Arabia
Online Tutor Australia
Online Academy Pakistan
Pakistan Online Tuition