Simplifying Variable Expressions Like Terms Grade 6 Quiz
Simplifying Variable Expressions Quiz Like Terms Grade 6, Online Tutor Pakistan present online Quiz series for grade 6 students.
Quiz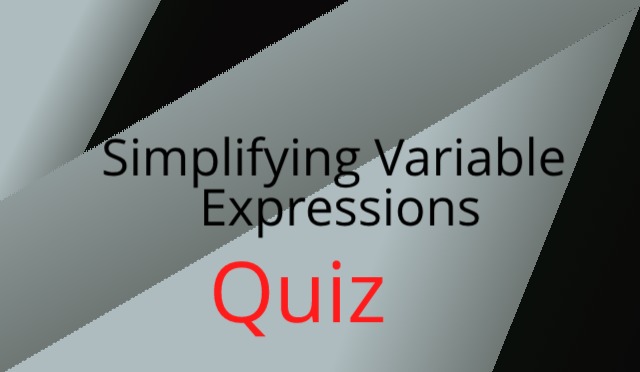 Furthermore, Al-Saudia Virtual Academy, Pakistan oldest and relaible online tutors Academy, offers it services 24/7 all around the globe.
Also, We have a bunch of highly qualified tutors for Maths, Physics, Chemistry, biology and other subjects.
Moreover, If you are in search of expert tutors in Saudi Arabia, certainly you will get one from our faculty.
For More Quiz Visit Math Quiz